Race organizer, and 4th generation Owner of the Columbia Restaurant, Richard Gonzmart;
Talking with Billy before the start of the Big Race!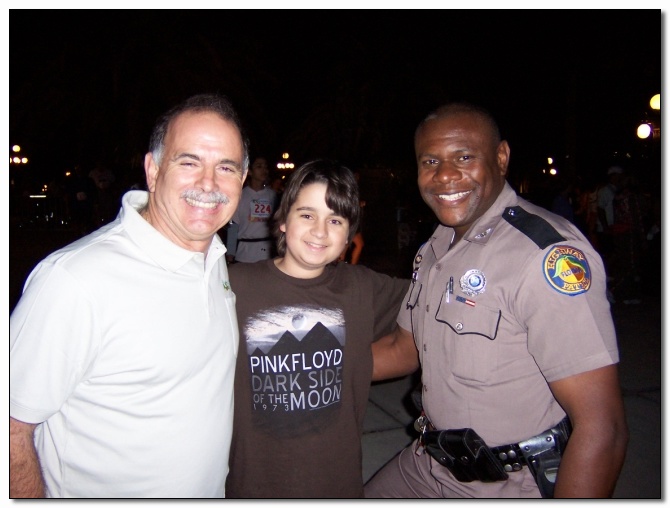 Richard, Billy, and Billy's escort (and Buddy!) Florida State Police Officer Howard!
Howard met us at the Columbia Restaurant, and drove us to the Starting Line with Light's Flashing!!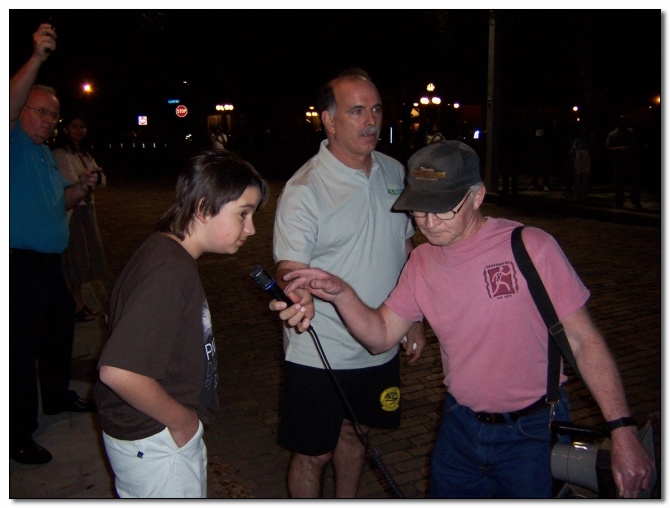 Billy says, "On your mark, get set", BANG!! The guy behind Billy (blue shirt), shot the starting pistol
and the Race was on! The winner (men) came in at just over 15 minutes. Women, just over 16 minutes.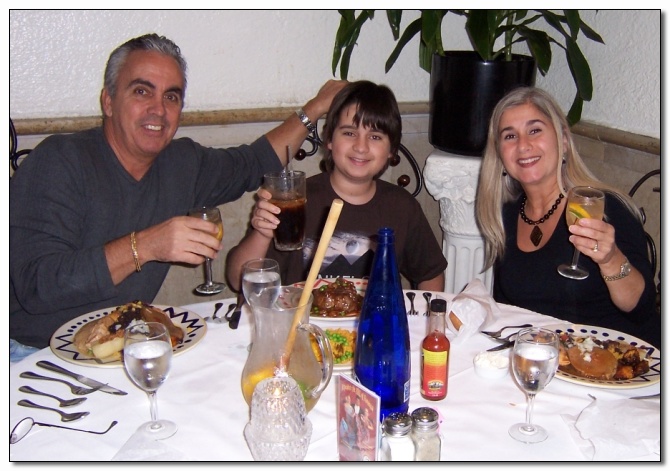 Alicia, Billy, and I enjoying the Fine cuisine at the World famous
Columbia Restaurant
. THANK YOU Richard!